Use the Smart Survey Questions feature to permanently store survey responses for each guest in the address book, for use on future mailings. For example, you may ask what cities contacts live in and their answers will be tied to the "City" contact field for that contact moving forward. You can also create custom contact fields, such as Dietary Restrictions, to collect information. Please find directions for creating custom contact fields here.
​
How to Create a Smart Survey
Step 1: Click the "Details" step

Step 2: Click the "Survey Questions" section.

​Step 3: Click the "Add a New Survey Question" button and follow the prompts on the resulting popup to create your question

Step 4: On the "Step 3" of the creation popup click "Show Advanced" and turn the "Make this a Smart Question" toggle on

Step 5: Assign a contact field to save the guest's answer to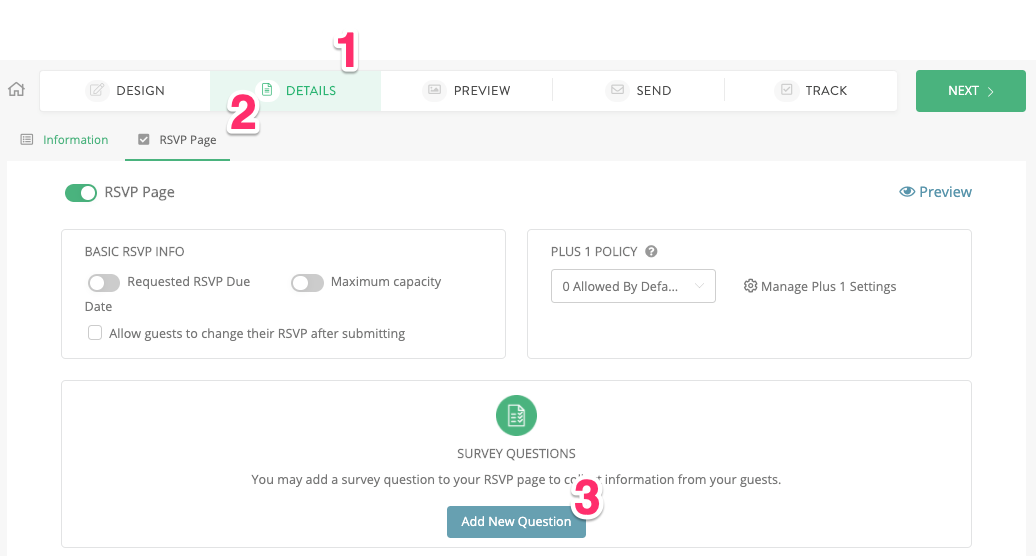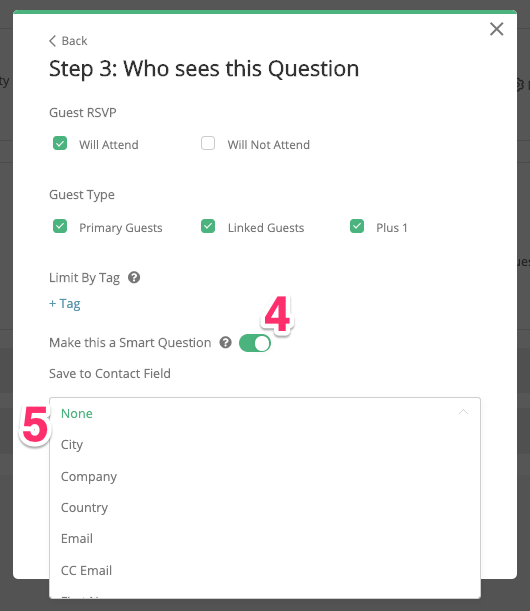 *NOTE* You can choose a different question type based on the contact field needed. If the information will be different for each recipient (IE: street address) we suggest creating a "Free Text" question that allows them to type their answer. However, if collecting a field with set choices (IE: a custom "T-Shirt Size" field), you can create a question that lets the recipient select an answer. You can learn more about the different type of survey questions here.