There are many different reasons you may need a varying RSVP due date for different guests. This is especially common when sending out invitations in batches. You can set a different RSVP due date for specific guests at several points in the process: when editing a single contact, when editing contacts in bulk, or when uploading a spreadsheet.
How to Set Up a Rolling RSVP Due Date
Option A: Change the RSVP Due Date for a Specific Guest
Step 1:
Click the "Send" step.

Step 2: Click the name of the person you wish to edit.
Step 3: Click "Show Advanced."
Step 4: Update the RSVP date.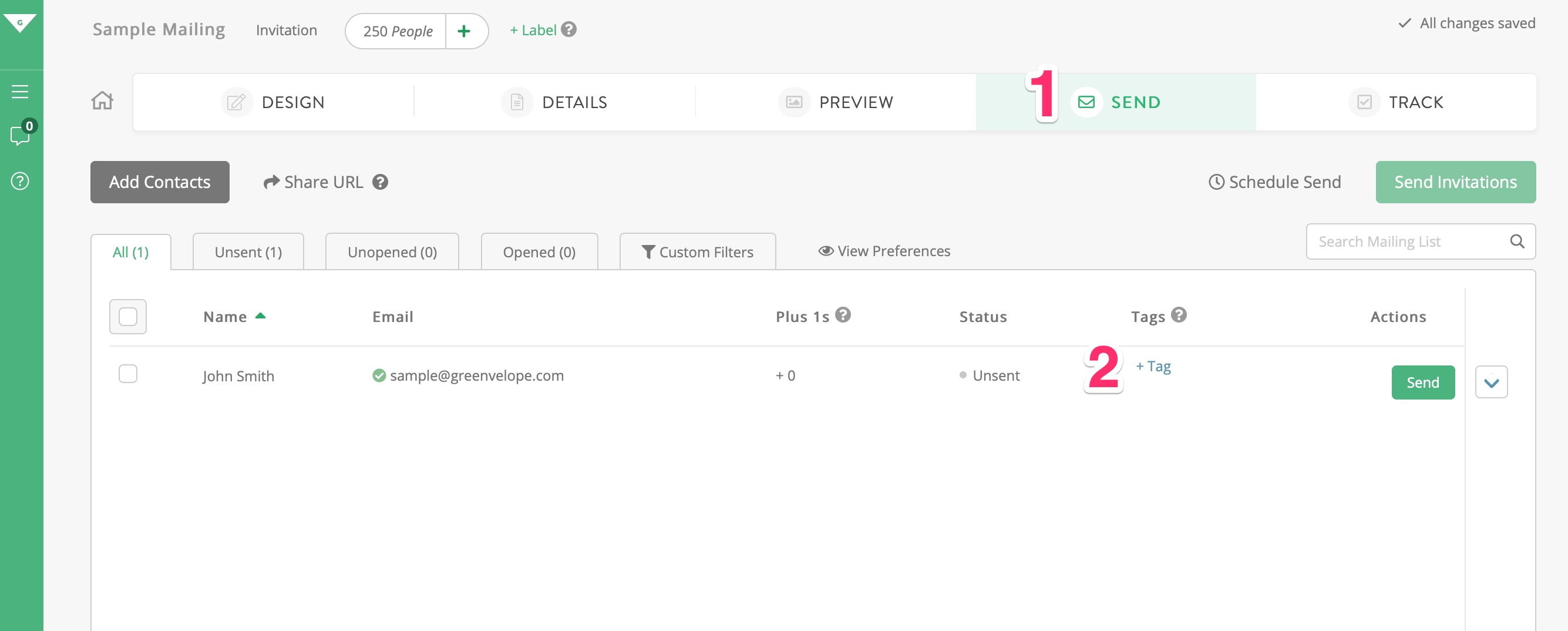 Option B: Bulk Edit the RSVP Due Date for Multiple Guests
Step 1:
Click the "Send" step.

Step 2: Click the checkboxes next to the contacts you wish to edit. To quickly select all displayed contacts, use the checkbox in the very top left of the mailing list grid. You will know which contacts are selected, because the row will change to a light green.
Step 3: Click the "Edit" link.
Step 4: On the Bulk Editor popup click "Edit RSVP Due Date" to update for all selected guests.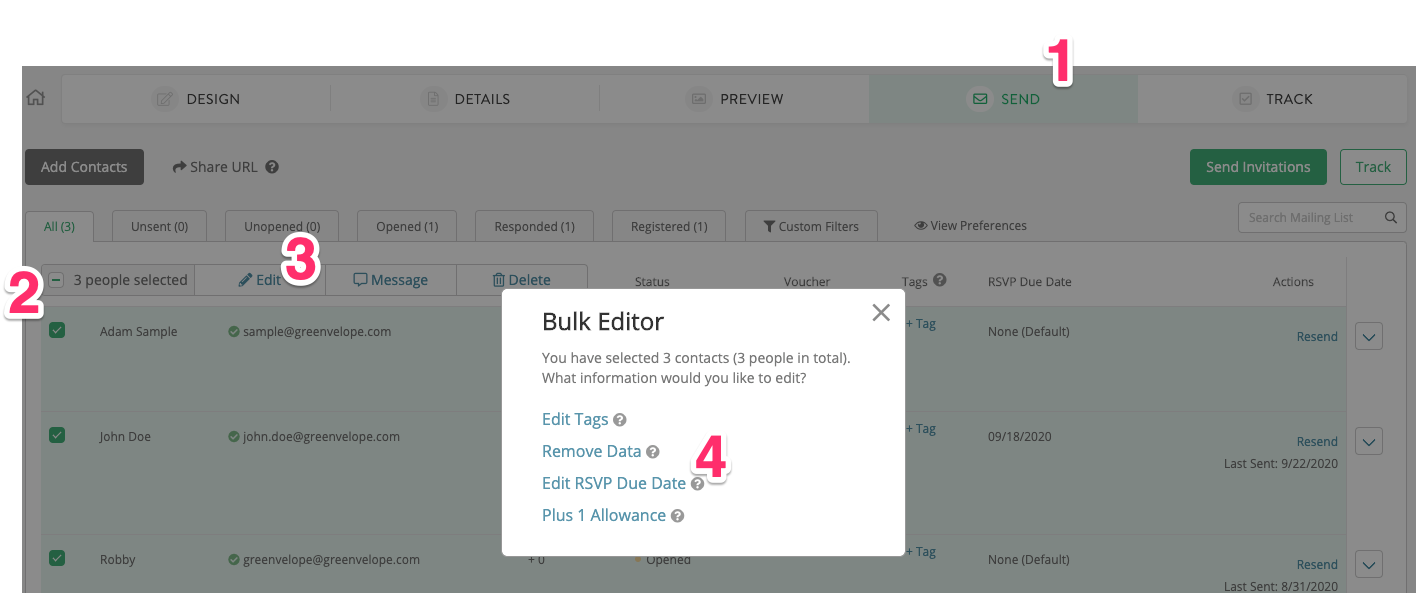 Option C: Include an RSVP Due Date Column when uploading a Spreadsheet
When importing a spreadsheet, you can include an "RSVP Due Date" and enter in a date for each guest. You can download our template, which already includes this column, and see the steps to import an Excel file
here
.