We recommend linking couples and families that live in the same household under the same primary contact so they receive the same invitation link. This makes tracking more reliable and responding is easier for your guests.​
​
​How to Group Couples and Families
Step 1: Click the "Send" step.

Step 2: Click the "Add Contacts" button.

Step 3: Select the "New Contact" Option.
Step 4: Select the "Couple or Family" Option.
Step 5: Select the group size.

Step 6: Enter the names of each member in the household. An email/phone number is optional for the household members, but if you include the contact information of a household member they will receive the card as well.
*NOTE* You can add a Couple/Family Greeting at the top of the new contact form. This Couple/Family Greeting will appear on the front of the envelope instead of listing each group member's name. (ie. The Addams Family). You can break the greeting on to two different lines by hitting the enter/return key on your keyboard.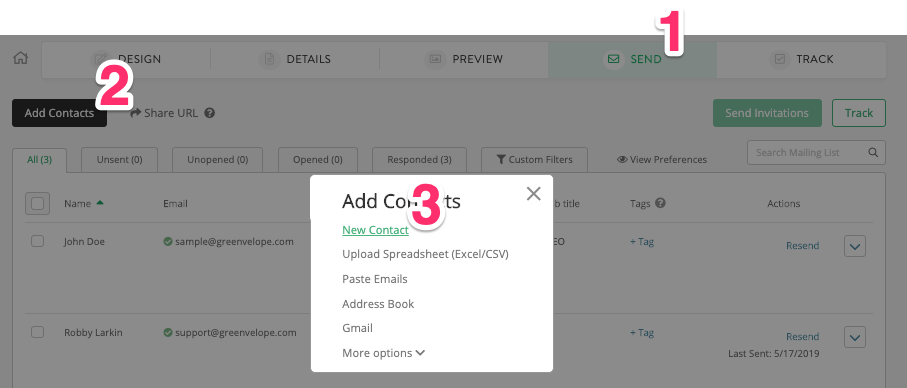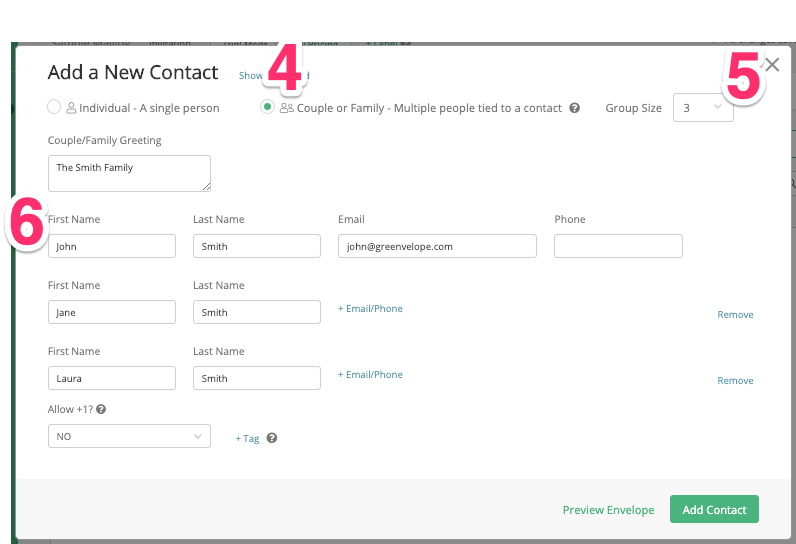 Example of How the RSVP Will Look (For Your Guests)