You are able to specify how many additional guests (Plus 1s) each person on your mailing list is allowed to bring. If your guests decided to bring a Plus 1 you can collect and/or require contact information (ie. first name, last name, email).
NOTE: You can change the default Plus 1 settings for new contacts on the RSVP set up step. Learn more.
How to Update the Plus 1 Count for a Guest
Step 1: Click the "Send" step.

Step 2: Click the contact you would like to edit.

Step 3: Once the Edit Contact window appears, you can edit the "Allow +1?" drop-down menu.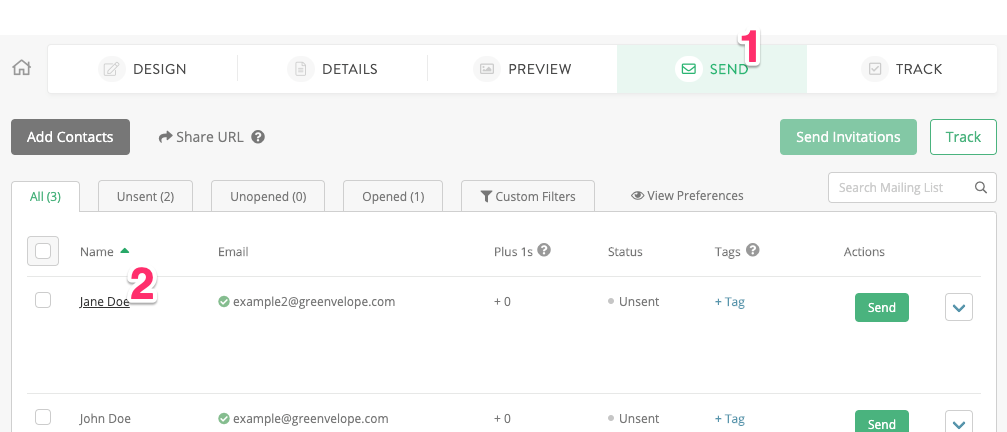 Updating Multiple Plus 1 Counts at the Same Time
You can update multiple Plus 1 Counts at the same time, by selecting multiple guests using the checkboxes. Then, you can click the "Edit" link at the top of the mailing list.
​