Greenvelope makes it easy to collect mailing address information from your contacts when sending Save the Dates. By enabling this feature, contacts will be asked to provide mailing address information. All provided information will be automatically added to your contact's profile.
NOTE: This functionality is only offered with the Save the Date service.
How will the mailing address collection appear to a recipient?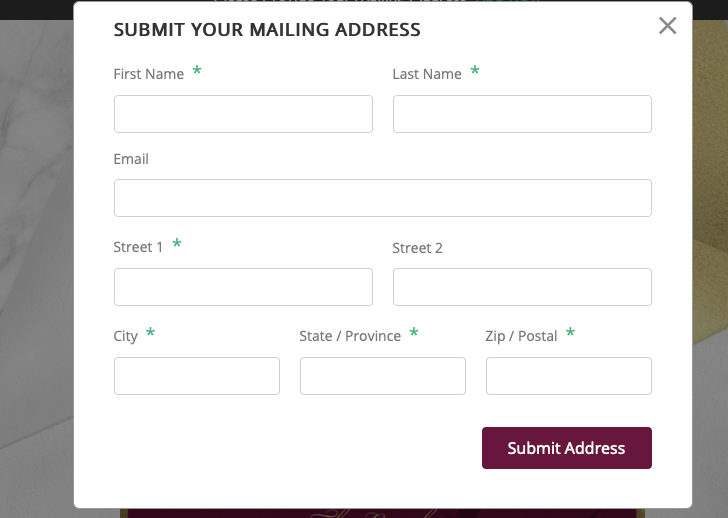 How to Enable Mailing Address Collection
Step 1: Click the "Details" step.

Step 2: Click the "Information" section.

Step 3: Expand the "Advanced Options" sub-section.

​Step 4: Click the "Collect Mailing Address" toggle ON.