It is now easy to incorporate an outside website into the card experience. After a guest opens the card, he/she will be directed to your company website, wedding website, payment page, etc. Your links will also appear in the actual emails that the guests receive.​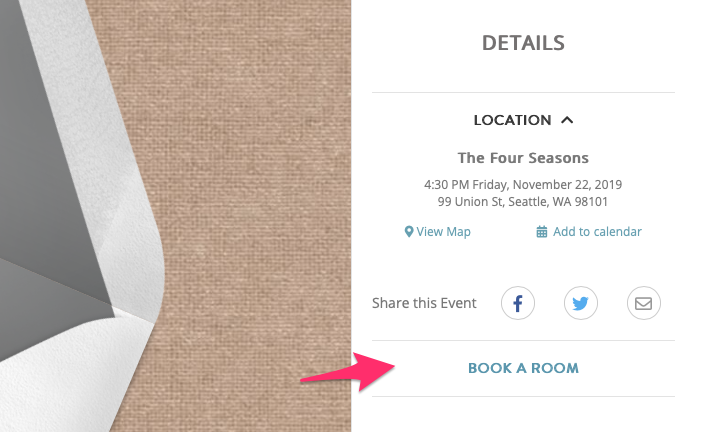 ​
How to Integrate a Website 
Step 1: Click the "Details" step.

Step 2: Click the "Information" section.

Step 3: Expand the "Advanced Options" sub-section.

Step 4: Click the "Add up to 3 external website links" toggle.

Step 5: Complete the Name and URL fields. 
*NOTE* You can click "Add Another Website" to include up to 3 external website links.