In addition to editing your card from one of our designer templates or uploading your own design, Greenvelope also offers custom design services from our talented in-house design team.
*NOTE* Custom design services are an optional paid service in addition to a single mailing or membership purchase. Services only apply to the card image itself.
Greenvelope currently offers 4 custom design service options including: Fully Custom Design, Color Change, Text Adjustment, and Wax Seal Adjustment. More details and examples for each design service can be found below.
Fully Custom Design
Purchase a custom design service and a member of our design team will create an invitation or card design from scratch. Send along your specific vision and wording and our designers will create a template that is perfectly suited to you.
Color Change
Love an existing card from our site, but want it in your specific colors? Provide your colors and we will customize the card face to match your event.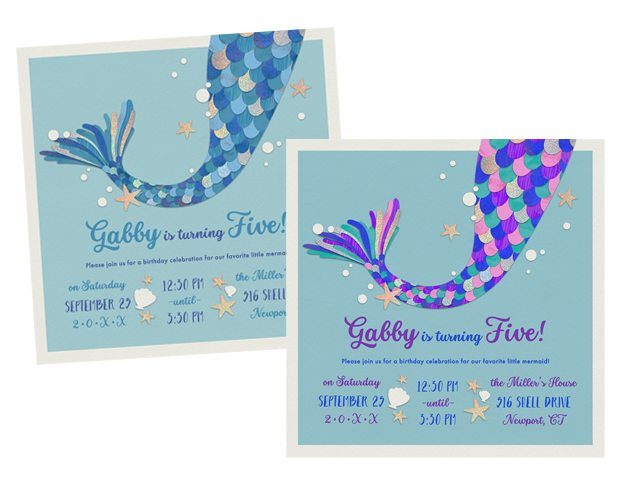 Text Adjustment
Purchase a text adjustment service and one of our in-house designers will adjust the fonts, sizing, and spacing of your text for maximum style and legibility.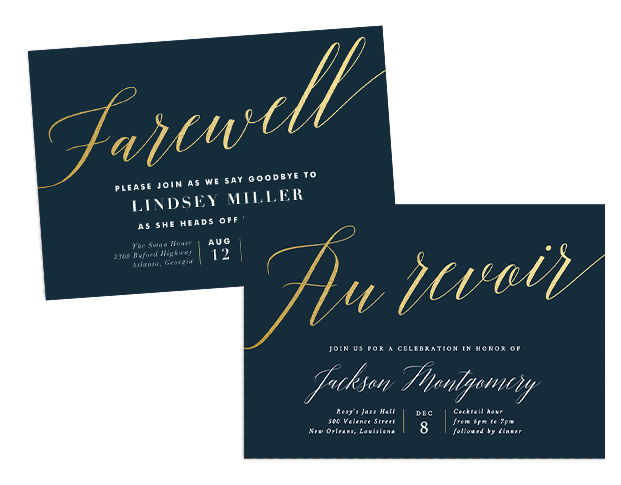 Wax Seal Adjustment
Need a different graphic incorporated into your wax seal? Purchase a wax seal adjustment service and our team will create a new wax seal impression. Send along the specifics of your vision, including colors and high-resolution imagery, and we'll adjust our wax seal to meet your needs.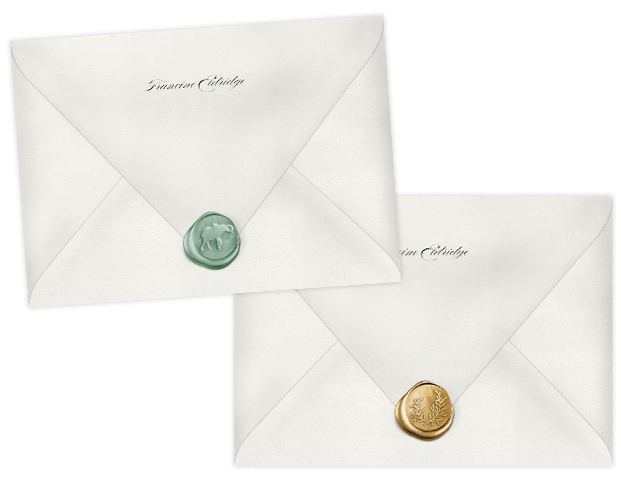 How to Purchase
To purchase a service, you can add it to your cart at the same time that you purchase your digital mailing package, or you can add it later as a separate purchase. You can see the steps to upgrade here. Once paid, you will be connected with our creative design team.