Once you have logged into your account, viewing your past purchases and downloading an invoice is easy.
Step 1: Click your Account Name at the top left.

Step 2: Click the "Billing" Tab.
Step 3: Click the download icon next to the invoice number.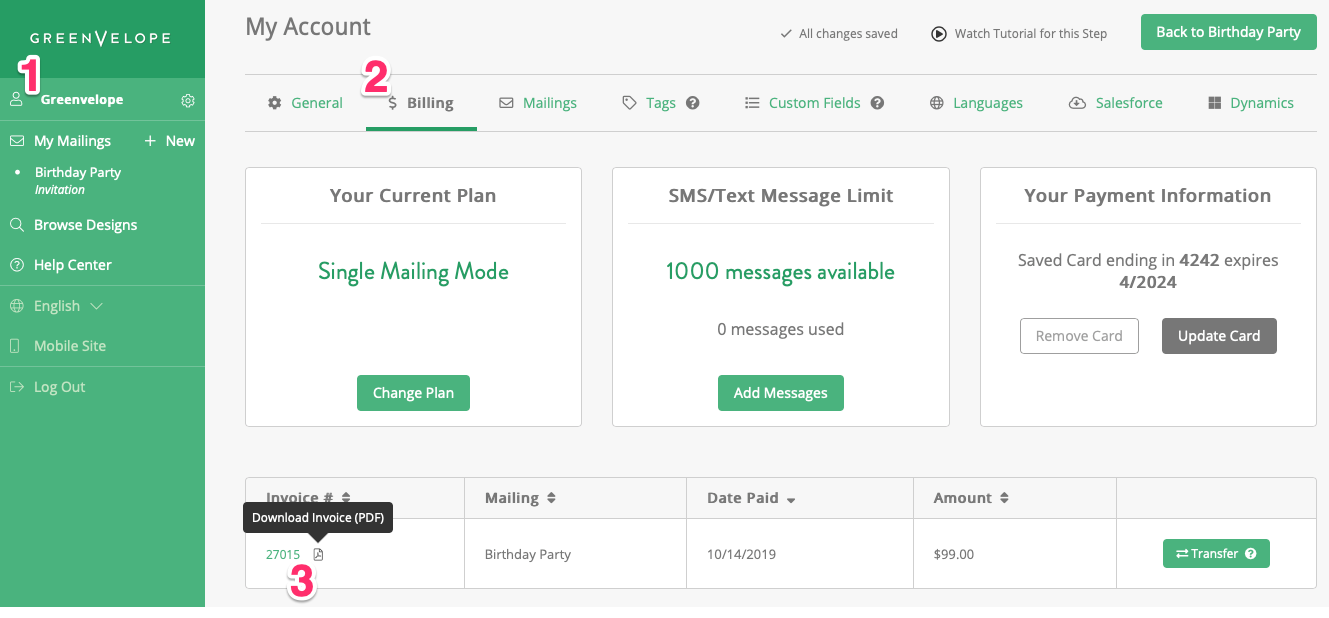 Can I add extra information to the invoice if needed?
We understand that many users may need to add extra information, such as their billing address, to an invoice. When viewing an invoice in your account, you can add extra information and then download the PDF.