Greenvelope allows you to assign each contact on your mailing a different sender. This will allow you to control which sender emails are from on a per contact level.

Use Case Example: Filson Law Group is planning on sending a holiday card out to their entire customer list. Each customer works with a particular partner from the firm. Instead of sending all the emails from "Filson Law Group," each email will be from a specific partner (ie. Andy Eddy, Joe Smith, or Janet Morse) based on the customer's primary partner relationship. This can help make your mailings even more personalized!
Where will the Sender Name appear?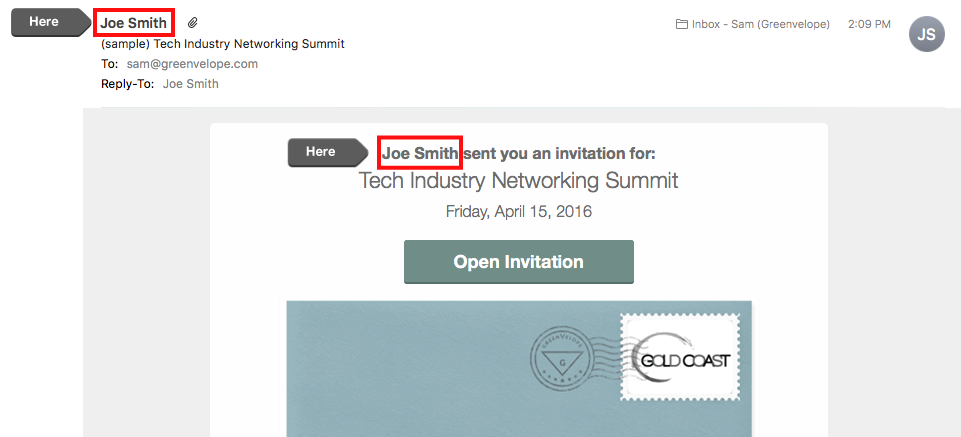 How to Add Additional Senders
Step 1: Click the "Details" step.

Step 2: Click the "Information" section.

​Step 3: Click the "+ Additional Senders" button to add a sender. You may add up to 20 senders per mailing.

​How to Assign Senders To Contacts (On "Send" Step)
Option 1 (Single Contact Editing): You can click in to edit a single contact. From the contact editing page, there will be a dropdown menu to assign a sender.

Option 2 (Spreadsheet Importing): You can update the senders when you import your entire list by creating a new "Sender" column in Excel.

Option 3 (Bulk Contact Editing): You can select multiple contacts and click "Edit" to update senders across multiple contacts at once.