In partnership with the National Forest Foundation, every purchase made at Greenvelope between October 2nd and December 25th plants a tree. With just one toggle, you can now add the "This Card Plants a Tree" seal to your holiday card, which lets your recipients know the positive impact your purchase has made.
Where will the seal appear?
Next to the card after opened: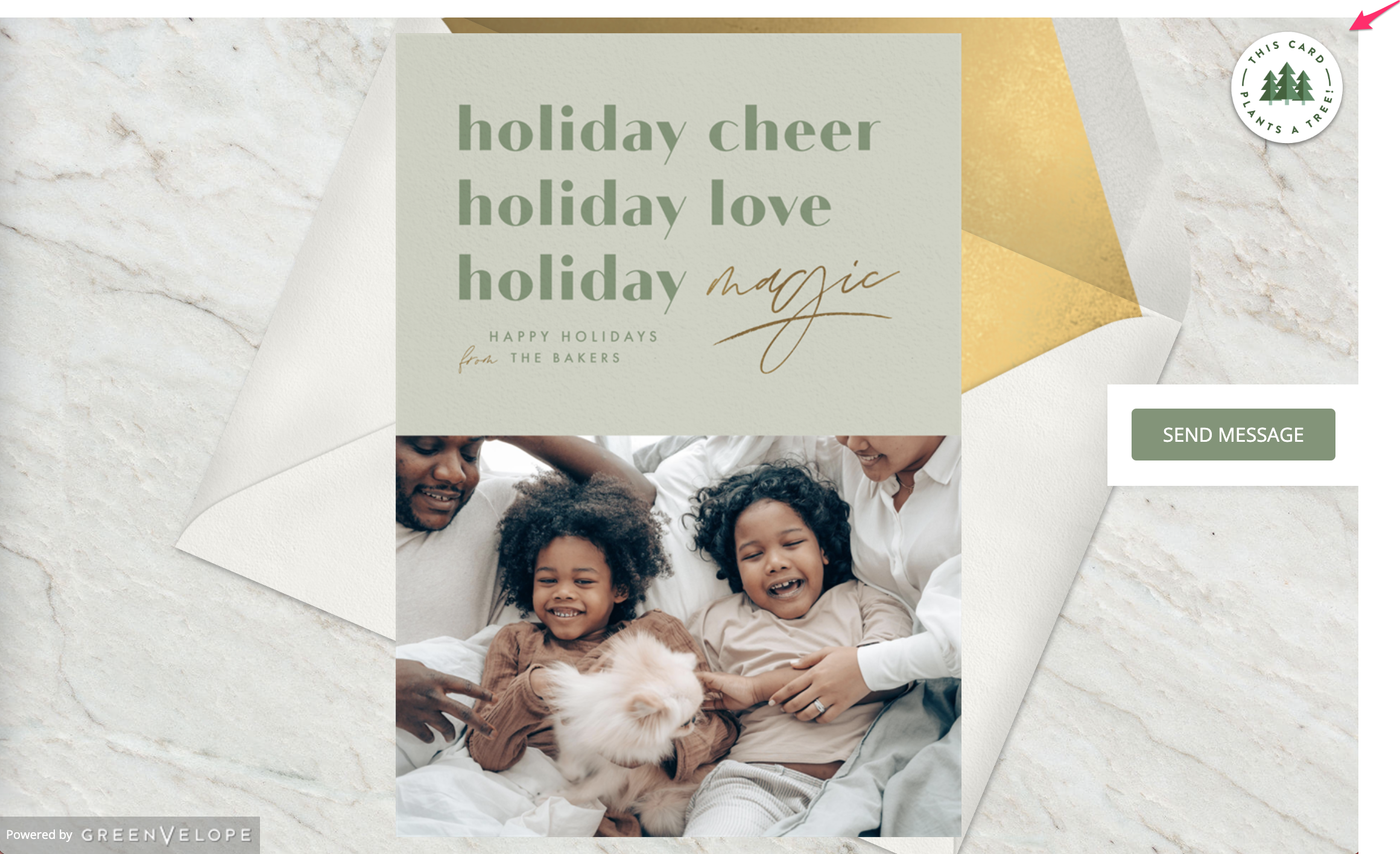 How to Turn on Seal:
Step 1: Click the "Details" step.

Step 2: Click the "Information" section.

Step 3: Expand the "Advanced Options" sub-section.

​Step 4: Click the "Would you like to let guests know your card planted a tree?" toggle to ON.